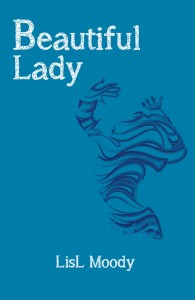 Probably the most difficult thing to admit is what makes this book so wildly weird. I have bipolar disorder and a borderline personality disorder.
My background is in science and teaching. For fun, I submitted a short story in the humor category to a writing contest in which I got one of two honorable mentions. This made me think, "Hey, maybe I can write something other than lab procedures."
Beautiful Lady is a collection of short stories, strange situations, and bizarre oddities, many of which border on the ridiculous. This book offers a kind of humor that probably won't appeal to everyone. In most cases, there is not a sequential order to this book, so you could start reading it anywhere to see if you find it interesting and entertaining.
The main character of this book is Mina Skylark, who creates colorful, convoluted concoctions of nonsense. Mina is shackled to strangeness and an artful confabulator.
Paradoxically, the purpose of this book is the same for the reader and for me. There is no purpose. Even if the content of the book doesn't appeal to you, perhaps the illustrations will. I hope the reader finds this book enjoyable even though it serves no useful purpose.
About the Author
LisL Moody lives with her family in Maine.
$16.95
191 pages
ISBN 978-1-940244-36-5